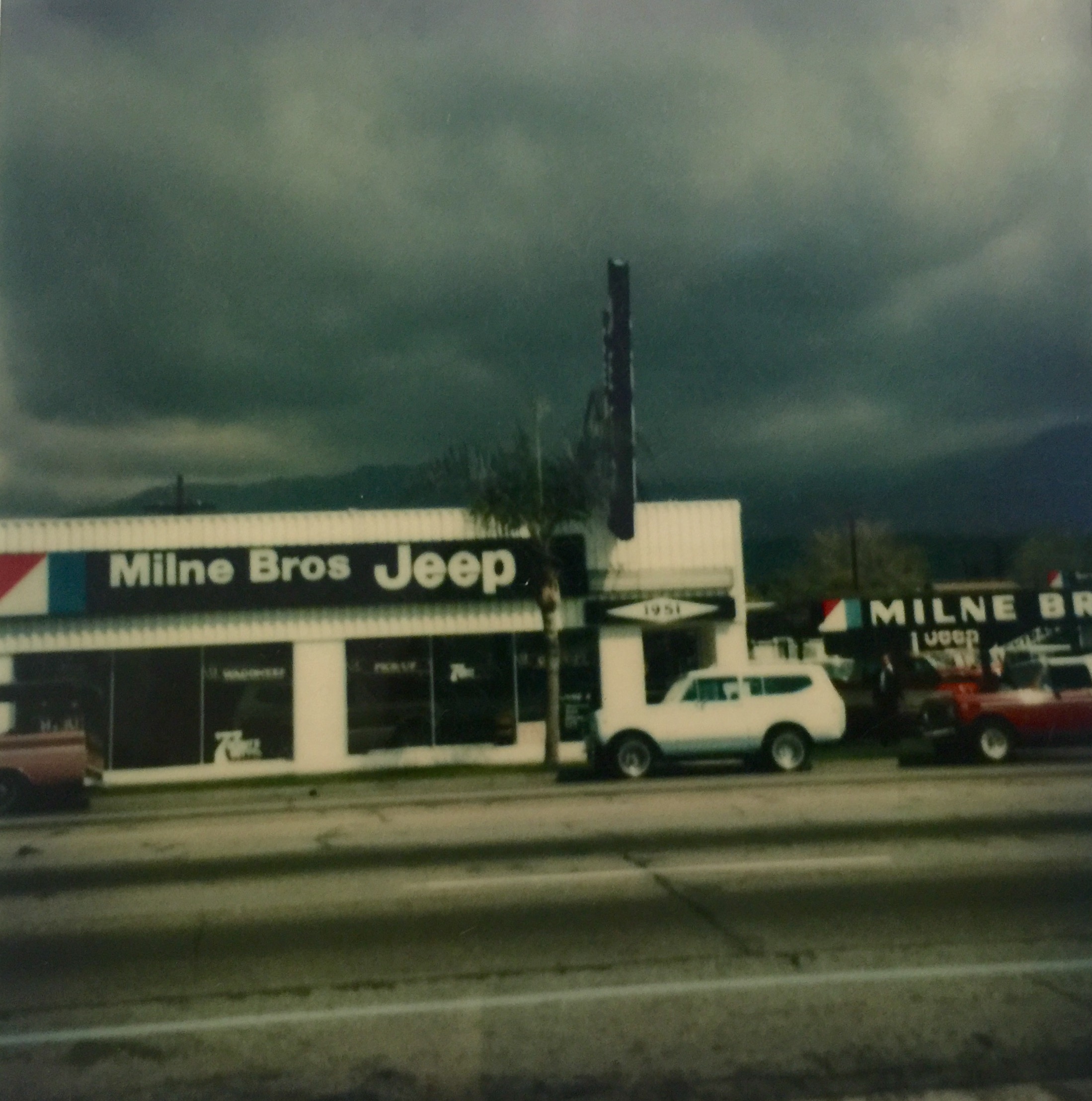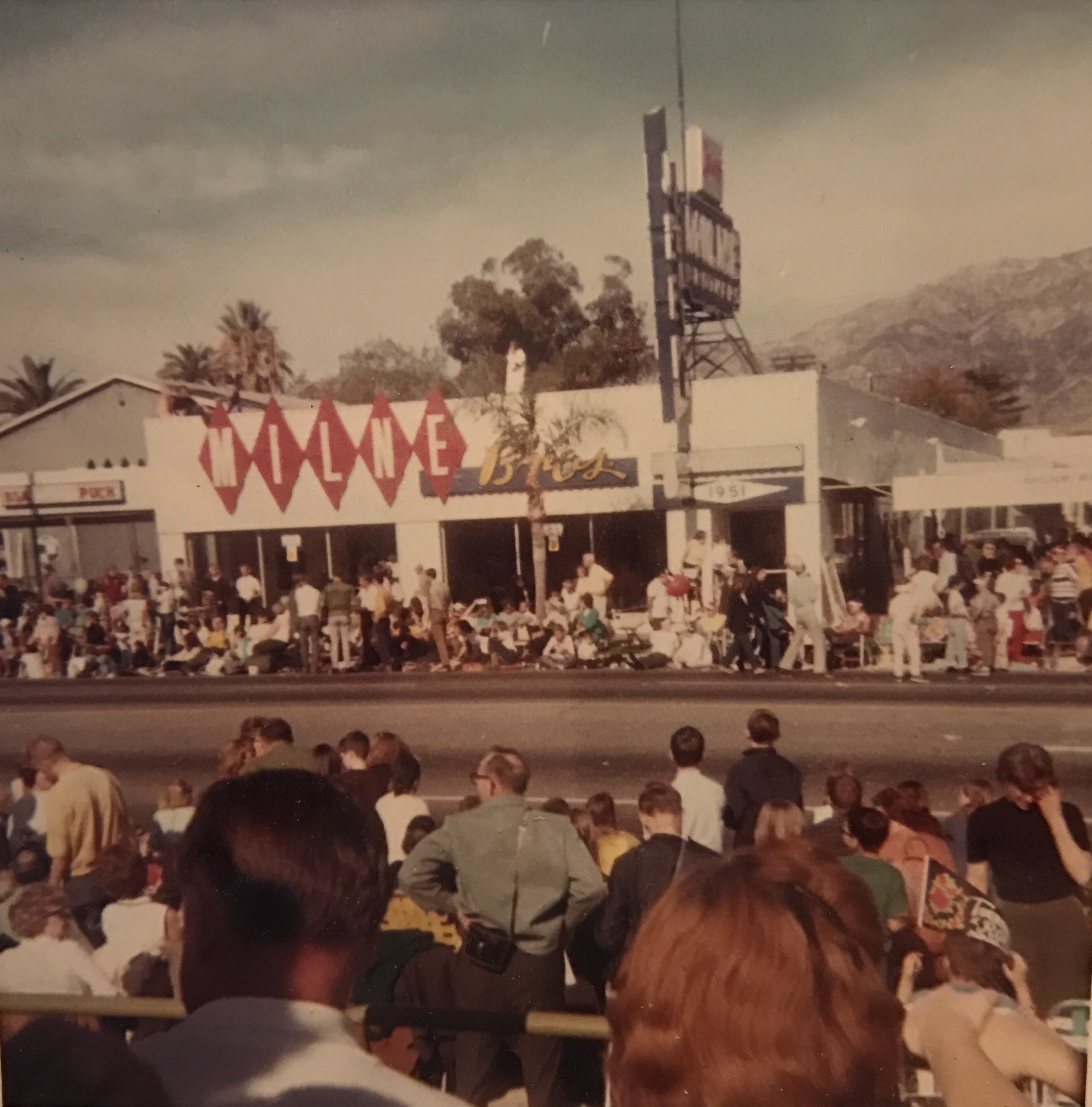 History
Milne Bros was founded by The Milne Brothers of Pasadena in the 1930's. It was everything from a bicycle shop to motorcycle shop. But in the late 50's it became a automotive dealership. Starting with Dodge and Willy's vehicles.
in the 1960's it took on the Jeep brand and never looked back. Jeep vehicles were gaining popularity and the dealership capitalized on it.
In 1964 C Jay Green moved from Ohio along with his wife Millie and her 3 children to start a new life together. Jay was a car salesman who took a job as the same for Milne Bros.
In 1968 Bob Fuerhelm the general manager of the dealership was tragically killed in a aircraft accident in Ocotillo Wells, CA. After Bob's death, Jay took over as general manager and took the reins of the dealership.
In the early 70's, Jeep was granting franchises to partners who fit the mold they were looking for. This is when Jay took over an ownership stake in the business and the Milne Bros. Jeep company was established. In its history, it became the largest Jeep dealer in the West.
Many of Jay's family members worked at the dealership. Millie (wife)was a bookkeeper, Denise (step daughter) was sales, and lead bookkeeper and finance, Dennis Reahle (step son) was service manager, and Jeff (son) lot boy, and parts runner.
Meet the Team
There were many people that worked at Milne Bros over the years. Here are some of the family photos of them.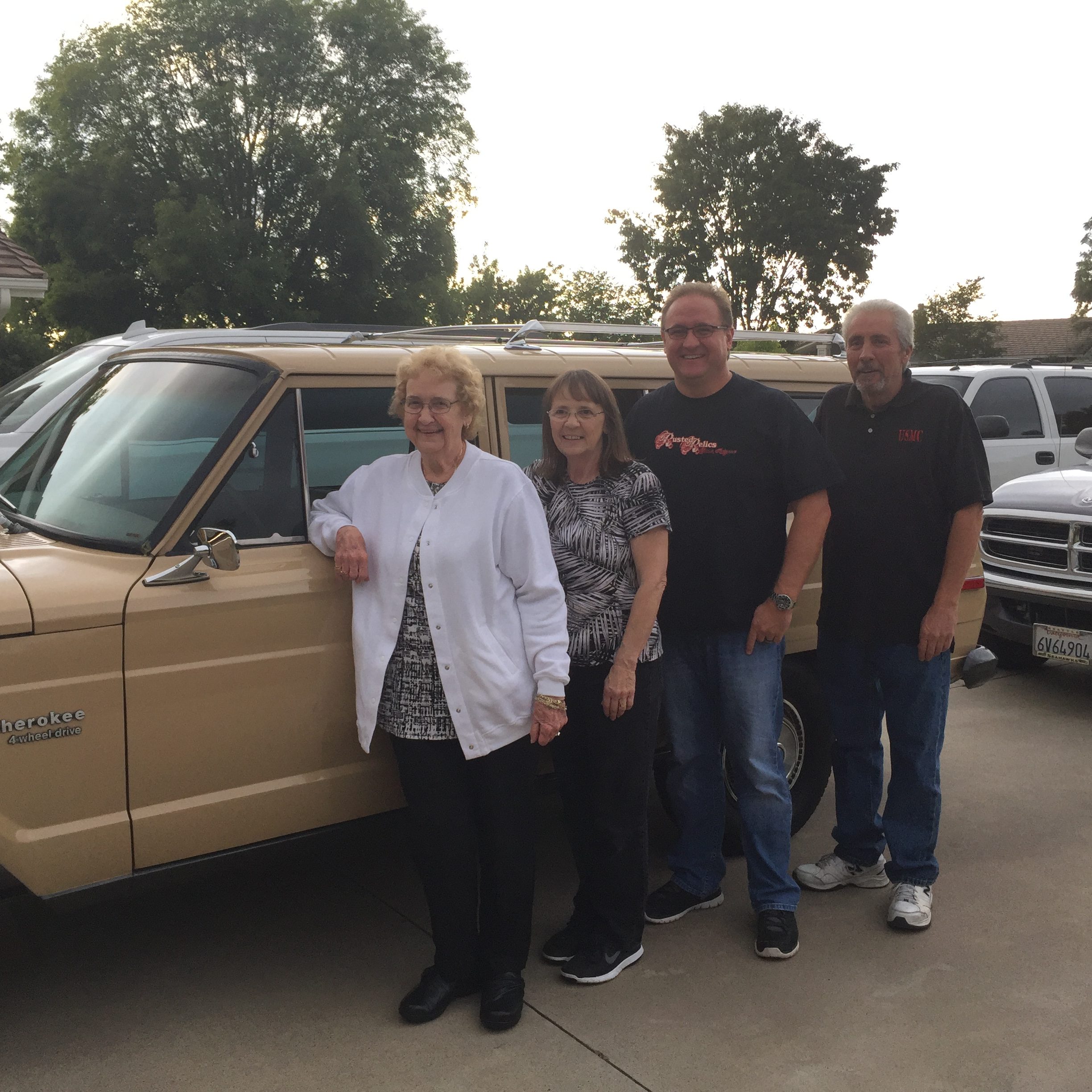 Milne Bros Team
From Left to Right:
Millie Green, Denise Walker, Jeff Green, and Dennis Reahle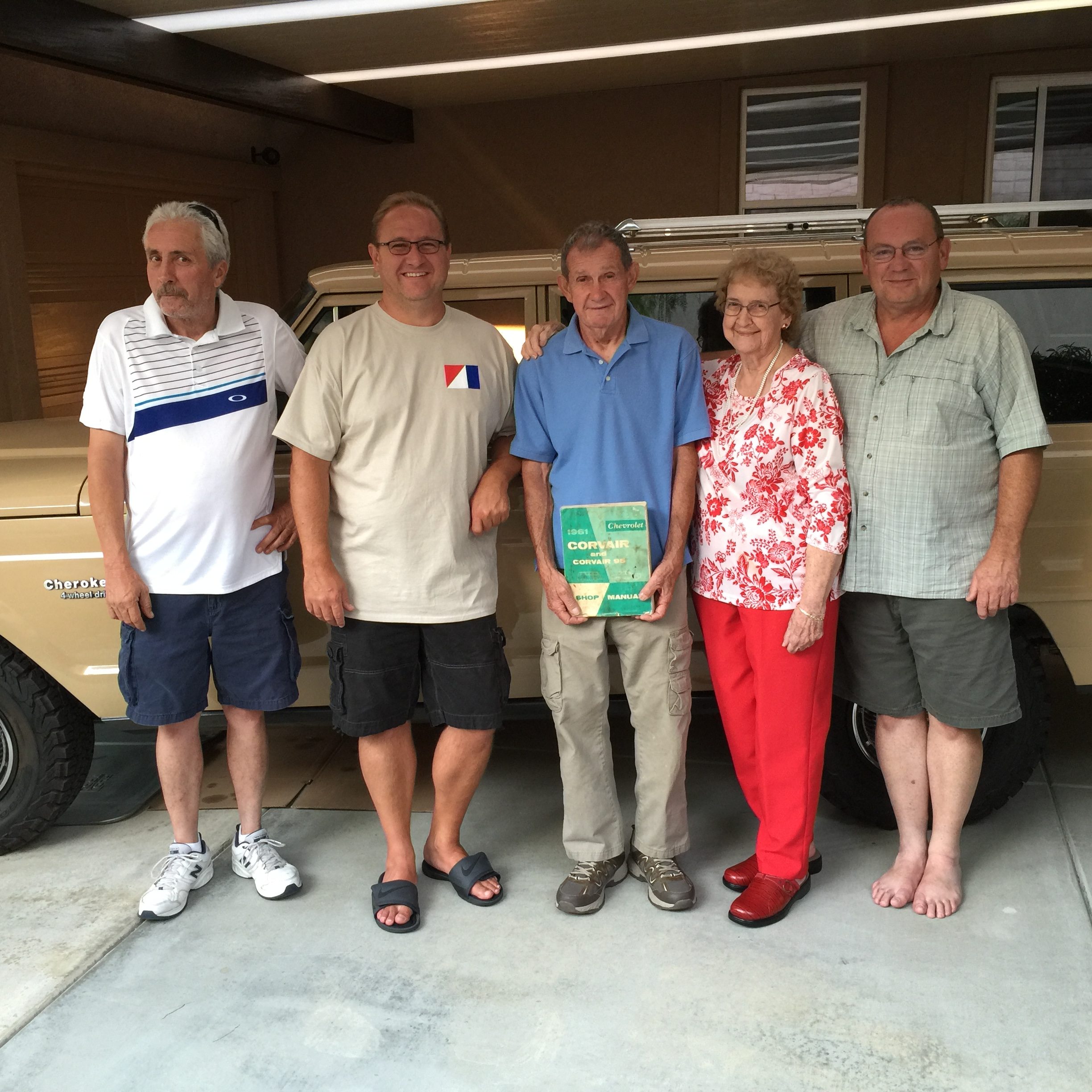 Milne Bros Team 2
From Left to Right:
Dennis Reahle, Jeff Green, Vince Broadwell, Millie Green, and Jim Reahle